Save Big with our Rubbish Clearance Stockwell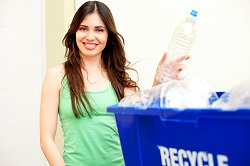 Naturally, you are interested in seeking the help of a rubbish clearance company which is why you have arrived at Rubbish Clearance Stockwell. Our company knows that the task of clearing your rubbish within the Stockwell area is not the main task you are completing. Most people have to utilise our services because they have undertaken a move, have inherited a property, have had garden work done and therefore need garden clearance services and so on. We provide our clients with professional services that aid their rubbish clearance needs. Give us a call on 020 3318 8345 now to get a free quote or to book today!
How Can You Benefit from Our Rubbish Clearance Stockwell?
Our Stockwell rubbish removal services for our clients within the SW8 region are the best value around! Our team understands that the clear up job is the last and most tiresome task you will have to deal with when moving, renovating, decorating, etc. Our services are very convenient and you can have our team come and help you at any time you like. You are guaranteed not to lose out or suffer as a result of our fantastic services! Instead of having to worry about where to dispose your waste, we will take care of that for you.
What Kind of Rubbish Disposal Services Do we Offer in Stockwell?
We offer a range of services including house clearances, builders waste disposal, garden waste removal, loft clearances and more! We have an excellent range of rubbish clearance services available in SW8. You probably know how much it costs to dispose of your household and garden waste yourself – it is expensive, confusing and inconvenient. So why not hire our team instead? We know the process inside and out and we will not inconvenience you at all. When you make the right decision of hiring our company for your Stockwell waste clearance needs we will take care of the pickup, transportation and full legal disposal of the waste.
Our Waste Removal Company in Stockwell Try to Recycle As Much as We Can!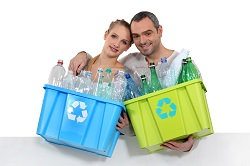 As much as you want to get rid of your rubbish, it isn't always a nice thought to think that it is all going to be thrown away into a landfill. However, our team tries to recycle waste products as much as possible. Got some cardboard left over from a delivery? Cleaned up the garden and got lots of recyclable garden rubbish? We can and will recycle all of this. When you need rubbish collection services in Stockwell SW8, you can leave the paperwork, the complicated laws and the work to us. Just give us a quick call now on 020 3318 8345 and get a free estimate but do not worry – no obligation is required!
Our Waste Disposal Services in Stockwell Are Convenient and Affordable So Don't Miss Out!
Forget trying to take on the task yourself. You should know and probably already know that there are fines for not executing the rubbish disposal correctly. This is why hiring a professional and experienced team for the job is important! When you require this type of services within the Stockwell area, you can count on us! Our smooth and convenient services mean that your final clear up job is clean and stress free. Don't risk getting rejected at the tipping ground or fined for dumping rubbish in the wrong place. Make the right choice – call 020 3318 8345 today to book our services in the SW9 postcode area. Act now and enjoy our convenient and inexpensive rubbish clearance Stockwell service!